Freelancenearme- Excellent Podium for Online Jobs Work from Home
- May 03, 2019
Businesses nowadays prefer to outsource their projects. It is because; outsourcing projects save times and at the same time helps to increase the productivity. Hence, if any of the companies today is thinking to mount the bottom line and meet the production goals, the best option would be to hire freelancers.
Now The Question is Why to Hire a Freelancer?
• Freelancers need to be paid only for a particular project.
• Do not have to pay any costly benefits just like a salaried worker.
• Freelancers can be chosen depending upon their specialities for completion of a specific work.
Not only are the businesses nowadays opting to hire a freelancer. There are a lot of independent professionals who are shifting to freelancing from 9-5 paid jobs. The main reason behind this is the freelance jobs online offers the flexibility of working. It helps to earn huge income and stay happy in personal life.
The majority of the workforce today is working as freelancers. There are several websites that are being launched to help freelancers find freelance work from home. Freelance Near me is one of the top-rated portals of the UK that offers brilliant opportunities for UK and Irish freelance professionals. The portal has made easier for the UK's best businesses to meet and work together with freelancers who have a range of specialities.
Now, the freelancers can easily crack freelance work online through Freelance Near Me. One of the major objectives behind the commencement of this website is to establish a community of skilled UK and Irish freelancers who can work together in one platform to serve the requirements of UK and Irish customers only.
The freelance professionals can easily win projects and earn a lump sum amount of money. They do not need to sell their talent to compete with overseas costs of project bids. The freelancers will have an immense chance to earn huge money by working in and around UK through freelance online work.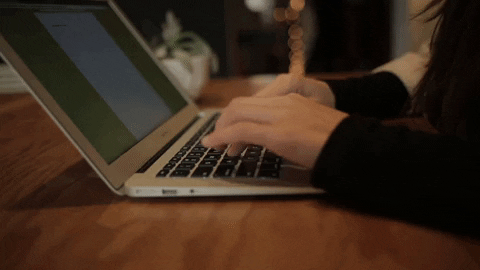 A wide category of freelance work online is available on Freelance Near Me. Some of the well known job categories include IT & Networking, Accounting & Counselling, Legal, Office & cleric, creative designs. The freelancers can browse jobs and select a particular job based upon their skills and talents. So, finding online jobs work from home in and around UK is not tougher for the UK and Irish freelancers.
On the other hand, the companies/businesses of the UK will be able to appoint local and reliable freelancers to carry the project task. The only thing that they need to do is type freelancers for a particular location. The search result will show freelancers available within the nearest location.
Hence, whether it is a freelance looking to offer services to companies or companies interested to hire talents for their projects, the portal will act as a bridge to connect freelance professionals and businesses. A freelancer can work on Freelance Near Me with no trouble. It is a safe and secure platform that is constantly helping UK and Irish businesses and freelancers to connect and collaborate under one roof.
The portal has in its store huge benefits. These include, 0% commission on a specific freelance sells, no monthly fees, cost-effective bid packages from other platform, the bid packages do not get expired after 30 days, etc.
Hence, the UK freelance professionals looking for freelance work online will certainly find a suitable freelance work as per their budget and talent without bearing the overseas cost of project bids. So, try the most outstanding UK based freelance portal today to acquire online freelance jobs.